Latest News
Argosy Refurbishment
Story added on 21st July 2007
It was decided towards the end of 2006 that our Argosy was in need of a good clean. However because of a forecasted window of good weather it seemed a good time to implement our plans to give it a re-paint in time for the summer season. Although a large area the complete airframe was washed and scrubbed using scouring pads (I forget how many) as a power washer does not cut the mustard when it come to Midlands grime. Rolls and rolls of masking tape later and a mountain of 4 inch rollers we had a very shiny presentable looking Argosy.
SPOT THE DIFFERENCE (No Prizes)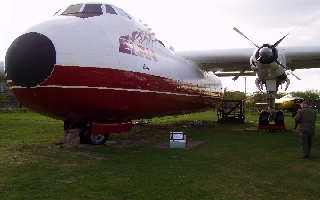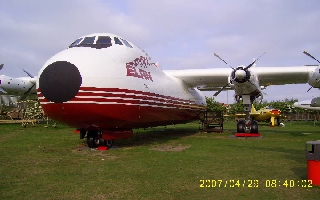 The interior was also painted and split in to three distinct sections, fore and aft freight holds and a centre seated (classroom) section. Both freight doors recieved attention so that it is now possible to show the roll on roll off freight arrangement, to its best advantage.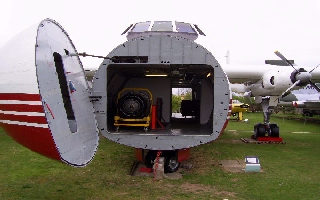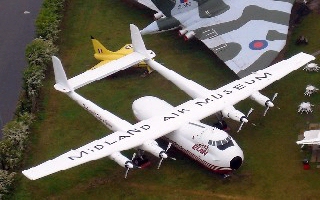 Lastly we decided that such a vast upper wing area could be put to good use as an aerial advertising hoarding so we wrote our name on the wing for all aviators to see (and its worked). Photo courtesy of Helimed.