Latest News
News Update for January
Story added on 11th January 2012
Christmas and new year are out of the way, children are back at school so we can return our attention to organising our activities for the year ahead. The news letters have never been about predicting what will happen in the coming months but we do have some exciting events planned for the year so keep a weather eye on the site or even better pay us a visit.
To follow on from last months Viscount report and pictures, a brief mention was made of some of the things still left to do, well here are a couple of things that have been done and as you would expect every one is an inside job. Having the mains power available to the aircraft means that our wish to install a de-humidifier has been fulfilled. Statistically if your interested, when left on all day it recovers about 1 litre of water from inside the aircraft. So if you are in a similar postion to us and were looking to see if it was a useful tool or not, we would certainly recommend it. A neat installation was arranged in the galley area.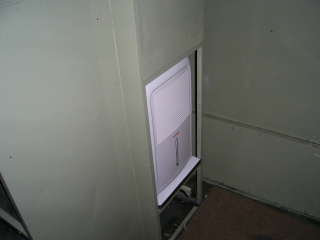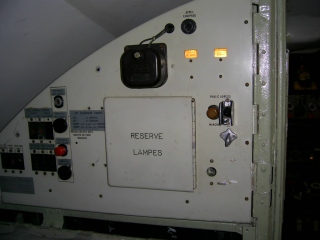 Its difficult to know when to stop when restoring an aircrafts interior, as one task is completed another one jumps up to take its place and so it goes on. Cost is a factor as is volunteer time, all have to be taken in to account by every museum anywhere. Saying that, it is winter and a nice cosy inside job is difficult to leave. So no real apology about the next few pictures as they show progress in restoring the interior. All the cockpit lighting is now functional and the wiring re-established to get the "No Smoking" "Fasten Seat Belts" lights working correctly from the pilots port console.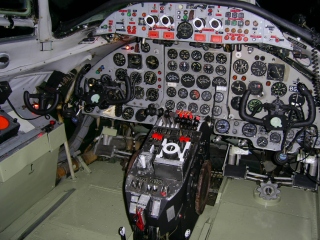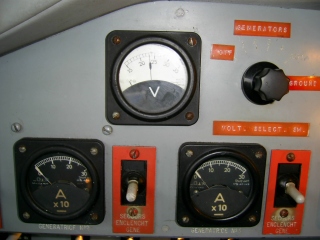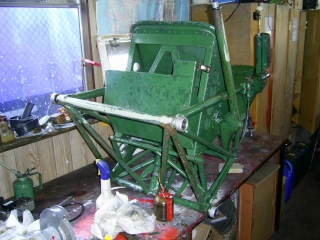 Both crew seats have been removed for repainting and maintenance, it has also allows unfettered access to the side consoles, the port one required some new lower panels which have been fabricated as can be seen from the cockpit photo.
The two F6 Lightning missiles have been finished and await some new straps before refitment on the aircraft, Anyone having the correct missile fitting shoulders for disposal is welcome to get in touch.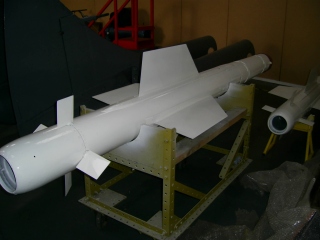 A Drill round Sea Slug missile has been gifted to us by the National Museum of Scotland at East Fortune. This welcome addition to our locally produced military hardware is in excellent condition and awaits a move to a place where it can be properly displayed. Designed by Armstrong Whitworth it was in service with the Royal Navy for a number of years and there is a lot of history on Wiki that I wont duplicate on here.