Latest News
News update for the second half of August.
Story added on 15th August 2011
The front of the building now looks very acceptable and it will be a welcoming feature for visitors turning up to the Art Exhibition held in the Robin Hanger. Preparation is complete and members can at last step back and review their efforts of the last few weeks. Just goes to show that with a lot of effort you can turn a sows ear in to a silk purse.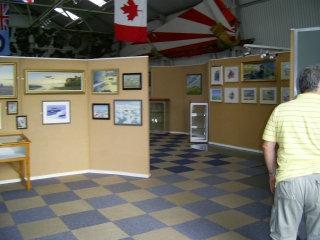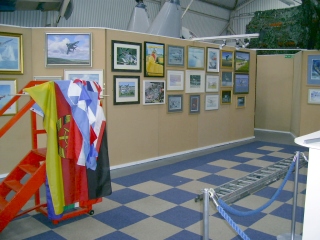 The new look entrance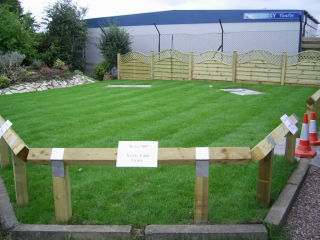 On to the aircraft side of things, power washing of the F86, Fairy Gannet, F104 and Canberra left a few members with aching muscles that they didnt know they had but the dreaded mould and dirt had to be removed. The Canberra rudder and fin has always suffered from errant birds who insist on using it as a perch for there toilet. We have looked at the standard bird dissuader but they alway looked too large and broad to perch on the rudder unobstrusively. A new item has now been added to our inventory in the form of the self adhesive double sided nail holder, that forms a very neat and almost invisible answer to the problem. It has the added advantage that it will contour with the aerofoil surface and the cost is a visit to the pound shop and £2 worth of materials. The nails are stainless of course and with particularly vicious shank barbs on them. A real challenge for our feathered "friends" but not harmful if they get the message before they attempt a landing. Our engineering team are looking forward to not having to visit this area for cleaning again.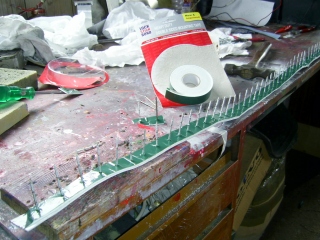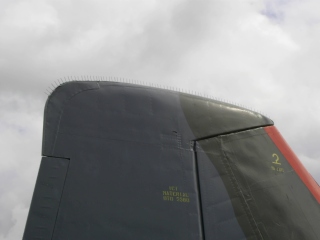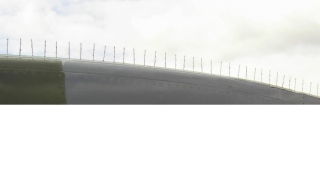 Whilst on the Canberra two pictures of the nose wheel door that had been getting a little tatty.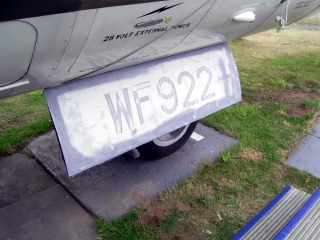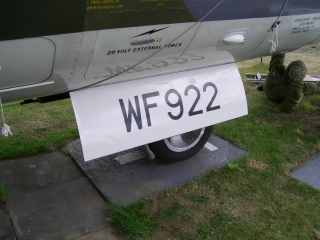 Finally to wrap up this update we have completed the Lightning F6 re-paint in 5 Sqn markings and to add to this we have been sent a picture by its last "owner" Paul (Sooty) Sutton of him with the aircraft whilst with that sqn. A brief history of Pauls flights (some 38 in all) in XR771 will be positioned with the aircraft just to prove that they had a real life before becoming museum exhibits. Something that we seem to lose sight of sometimes, most of them after all were weapons of war.