Latest News
News Update March 2011
Story added on 1st March 2011
As promised another update to enlighten our web followers of the goings on at MAM. As with most museums at this time of year most of the on going work has been tackled in the hanger or workshops, Quite a lot of aircraft washing and scrubbing is carried out during the winter, but it doesn't make headlines and therefore doesn't really rate as news although the undertaking of it is back breaking work.
The Flea project continues to make steady progress and although there is still a long way to go it certainly rates a couple of shots to show the excellent progress being made. Pictures show the main body during re-paint and repairs carried out on the smaller wing. Our Jet Provost training aid cockpit is being repainted and the internals rejuvenated. The aim is to have it as a mobile cockpit display exhibit which can be used at both internal and external events.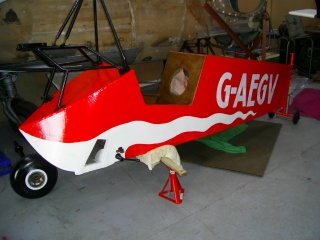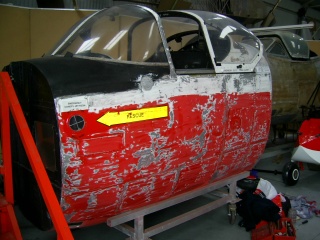 Two photos to show some real technical work from the woodworking section in the making of the Fletner rear end. All accomplished from scratch using blueprint drawings. A real labour of love from the team that produced two Gnat wings using the same process.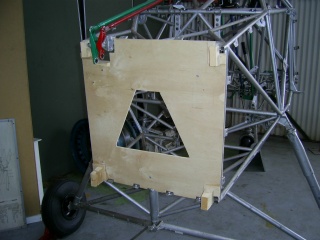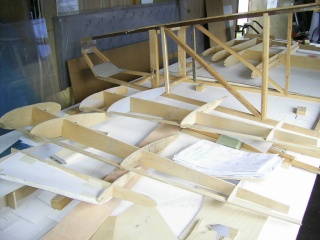 From a brief mention in the last update we have included a picture of the 234 Sqn Griffin from the Hunter F6A Nose. Just look at that detail. We are very lucky to have a professional signwriter on the books. For more and very detailed information on this aircraft follow the link given on our "Links" page to a brand new website compiled by one of our members.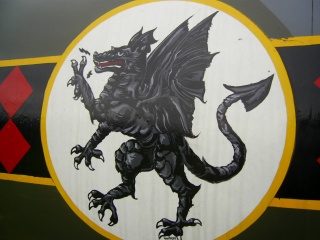 The Argosy main door handle eventually gave up the ghost a couple of weeks ago, so some deft welding and shaping produced the handle shown. It does get a lot of usage though so we do ask that it is used with care. Three shots of wind tunnel models that the museum are privileged to own, if you want to know more on them then pay us a visit and look more closely at what might have been.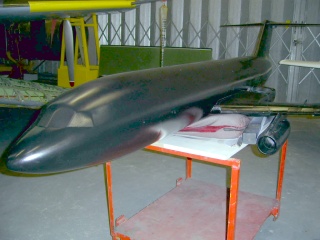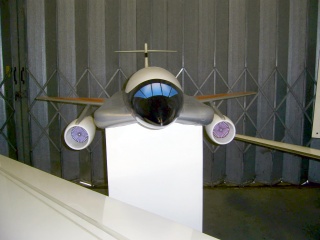 Always a photographers favourite the Voodoo repaint has been interupted by winter but with some new panels now fitted and painted it is certainly looking better.