Latest News
News Update 22/09/07
Story added on 22nd September 2007
Preparation for the model show is well under way with the Robin and main hangers set out with traders tables all waiting to be loaded down with bargains. We will try if we have enough volunteer staff and the weather is favourable on Sunday 23rd, to open a few of the cockpits that are not normally opened to make it a memorable day for visitors. One way or another its bound to be a busy day for the hard working staff of the shop and cafe as well, with our museum re-knowned toasted sandwiches being in great demand as usual.
The past weeks achievements although not exactly ground breaking stuff have been carried out despite the worsening unpredicatable Midlands weather. Notably the completion of the fitting to XR771 our Lightning F6 of the Firestreaks. Without the proper slipper pads, we had to revert to some clever engineering to get these fairly heavy items securely attached, Im not sure we would have got BAC approval for our method of fitment but they are on, thats the main thing. One of the missiles is a dummy round and the other contains the Infra Red head and glass nose. Please ask if you want to check them out and we will remove the red nose cone covers for you to see the difference.
The T33 has had more white primer applied this week and the Phantom is having its primer covered by camo. Painting at this time of year is difficult and can be frustrating, without the luxury of a hanger in which to paint the aircraft in, results are not always as planned or kept to schedule.
Having had a lot of success with the anti streaking drip strips on the Vulcan we are now trialling the Argosy with something similar, initial results are encouraging but some tweaking is still required to obtain the maximum benifit from the idea. It can be a great labour saver if the underside of the wings can be kept clean so we are determined to get it right with the minimum visual impact.
The cleaning of the Viscount fuselage and wings is well underway only being halted by volunteers having to drag themselves away to earn an honest (we hope) living. But I am sure that this weekend will see most of the cleaning finished.
Last weeks " Where Am I" picture was taken standing in front of the open nose of our fully radar fitted Sea Vixen, looking towards the cockpit.
This weeks is slightly more difficult & was taken during an ongoing renovation as a "before" picture.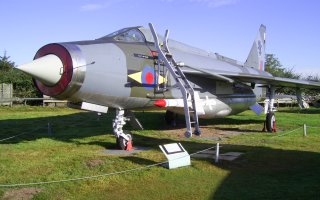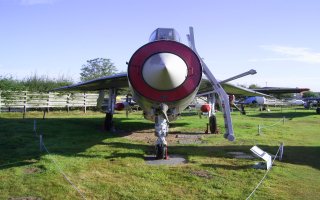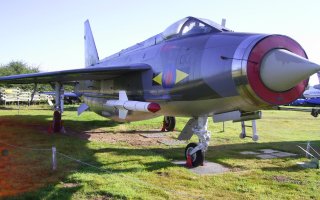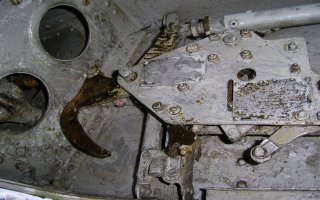 Where Am I