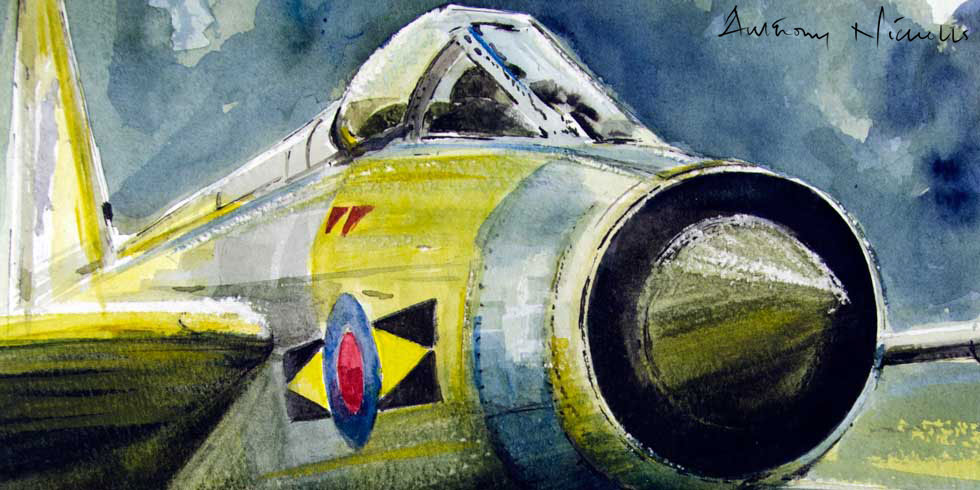 BAC Lightning
Powered by two Rolls-Royce Avon turbojets with reheat
Visit Us
Postcode for your sat nav: CV3 4FR.
Opening Times
Winter
(Nov-Mar)
Summer
(Apr-Oct)
Monday - Saturday
10:00 - 16:30
10:00 - 17:00
Sundays
& Bank holidays
10:00 - 16:30
10:00 - 18:00
We are closed Christmas Eve, Christmas Day and Boxing Day.
Click here for a location map and public transport details.
Admission charges
Adult
£7.00
Child (5+)
£3.50
Infant
FREE
OAP/Student
£6.50
Family (2+2)
£19.00
Upcoming Events
| Date | Event |
| --- | --- |
| Sun 25th June | Ipms model show |
Picture of the Month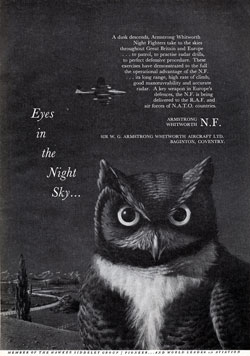 Amstrong-Siddeley were a locally based firm that built luxury cars and aero engines. This was an advert from December 1953 extolling the virtues of the Armstrong-Siddeley-built Meteor night fighter. 8 years after the first Meteors had entered service with the RAF, A-W and Glosters were still selling the aircraft to foreign air forces and the RAF. It was rapidly becoming outclassed by newer fighters, but as a night-time bomber-destroyer it was still a useful aircraft and around 550 Meteor night fighters were built. An example of the Meteor NF.14 is on display at the Museum.
From The Chairman of the Board of Trustees
The Midland Air Museum celebrates its 50th anniversary during 2017 with events planned during the year including a 3 week summer exhibition displaying the Museums history, its local partnerships, evening events and a display of aviation artwork supported the the Guild of Aviation Artists.
The musuem was formed in 1967 as the Midland Aircraft Preservation Society, preserving and promoting regional heritage, and changed its name to the Midland Air Museum in 1977, becoming a Charitble Trust. The Museum first opened to the public with 5 aircraft on display in 1978 after aquiring a permanent site adjacent to Coventry airport and became an Educational Charity in 1979.
The museum began to steadily acquire aircraft for the collection and in 1983 the arrival of the Vulcan bomber was... read more
Get Social
You can also keep up with the latest news at the Museum by Liking us on Facebook or Following us on Twitter!