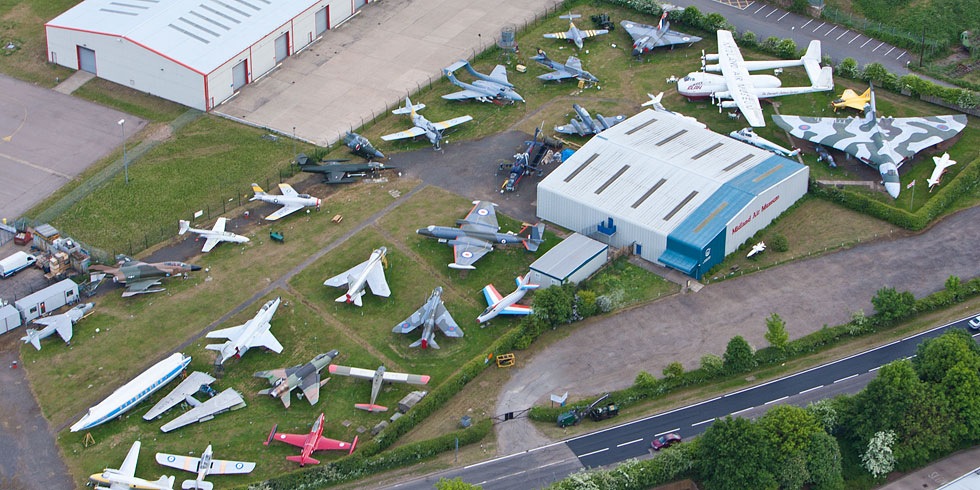 Visit the Midland Air Museum!
Over 45 aircraft on display
Vulcan guided tour
Sit-in Meteor cockpit
Large exhibition hangars
Educational group visits
Well stocked shop
Tea room
Free parking
Open all year round!
Visit Us
Postcode for your sat nav: CV3 4FR.
Opening Times
Winter
(Nov-Mar)
Summer
(Apr-Oct)
Monday - Saturday
10:00 - 16:30
10:00 - 17:00
Sundays
& Bank holidays
10:00 - 16:30
10:00 - 18:00
We are closed Christmas Eve, Christmas Day and Boxing Day.
Click here for a location map and public transport details.
Admission charges
Adult
£6.50
Child (5+)
£3.25
Infant
FREE
OAP/Student
£6.00
Family (2+2)
£17.50
Picture of the Month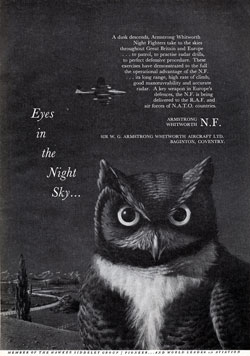 Amstrong-Siddeley were a locally based firm that built luxury cars and aero engines. This was an advert from December 1953 extolling the virtues of the Armstrong-Siddeley-built Meteor night fighter. 8 years after the first Meteors had entered service with the RAF, A-W and Glosters were still selling the aircraft to foreign air forces and the RAF. It was rapidly becoming outclassed by newer fighters, but as a night-time bomber-destroyer it was still a useful aircraft and around 550 Meteor night fighters were built. An example of the Meteor NF.14 is on display at the Museum.
June Update
June saw the summer Model show come and go, not without a great deal of effort it has to be recorded as it seems we are getting very tight for space again and to clear the Robin Hanger is no mean task. Every one chipped in and moved what seemed like a mountain of aircraft first out and then back in again. Not only aircraft but missiles, bombs and a whole range of support equipment had to be shuffled around.
Now to the aircraft that are undergoing repaint. The Phantom is beginning to look aggresive again and the team are gradually finding the time to put some paint back on the airframe and it must be around 50% complete. As with most aircraft they are much larger when you get up close and personal so given the other commitments in June they are doing very well.
As... read more
Get Social
You can also keep up with the latest news at the Museum by Liking us on Facebook or Following us on Twitter!