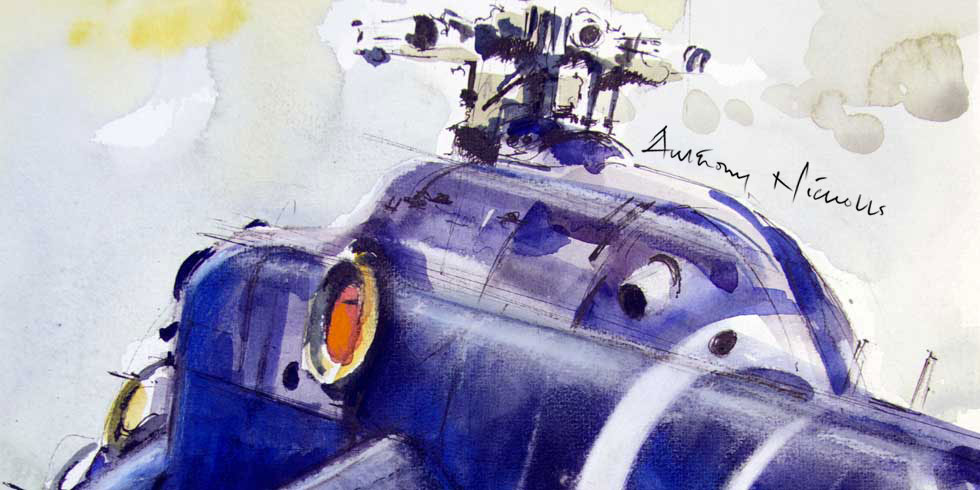 Mil Mi-24 Hind
Powered by two Isotov TV-3 turboshafts
Visit Us
Postcode for your sat nav: CV3 4FR.
Opening Times
Winter
(Nov-Mar)
Summer
(Apr-Oct)
Monday - Saturday
10:00 - 16:30
10:00 - 17:00
Sundays
& Bank holidays
10:00 - 16:30
10:00 - 18:00
We are closed Christmas and Boxing Day.
Click here for a location map and public transport details.
Admission charges
Adult
£6.50
Child (5+)
£3.25
Infant
FREE
OAP/Student
£6.00
Family (2+2)
£17.50
Upcoming Events
| Date | Event |
| --- | --- |
| Sun 23rd June | Model Show |
Picture of the Month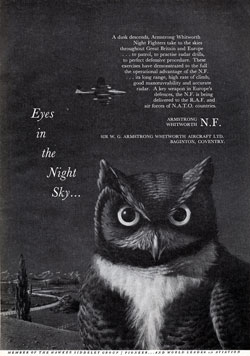 Amstrong-Siddeley were a locally based firm that built luxury cars and aero engines. This was an advert from December 1953 extolling the virtues of the Armstrong-Siddeley-built Meteor night fighter. 8 years after the first Meteors had entered service with the RAF, A-W and Glosters were still selling the aircraft to foreign air forces and the RAF. It was rapidly becoming outclassed by newer fighters, but as a night-time bomber-destroyer it was still a useful aircraft and around 550 Meteor night fighters were built. An example of the Meteor NF.14 is on display at the Museum.
April Update
Thankfully the awful weather hasnt affected our visitor numbers but it does leave you wondering when and if the summer is ever going to get here. Certainly not evening barbecue weather just yet.
Progress is being made on the re-paint of the Javelin. A big aircraft to rub down and one which stands on one of the bogier parts of our site. So moving steps and the giraffe around is a major part of the excercise. It is coming out of 5 Sqn colours and we will leave it a bit in the air as to its new livery. Quite a lot of corrosion around the dive brake area is having to be tackled giving the team some practical experience to follow on from the BAPC corrosion courses they all attended.
The mig cockpit is still undergoing some TLC with the seat getting a... read more
Get Social
You can also keep up with the latest news at the Museum by Liking us on Facebook or Following us on Twitter!